PCB Design, PCB Manufacturing and PCB Assembly
Multilayer, High speed, High Complexity and Highly Dense PCB Design Services.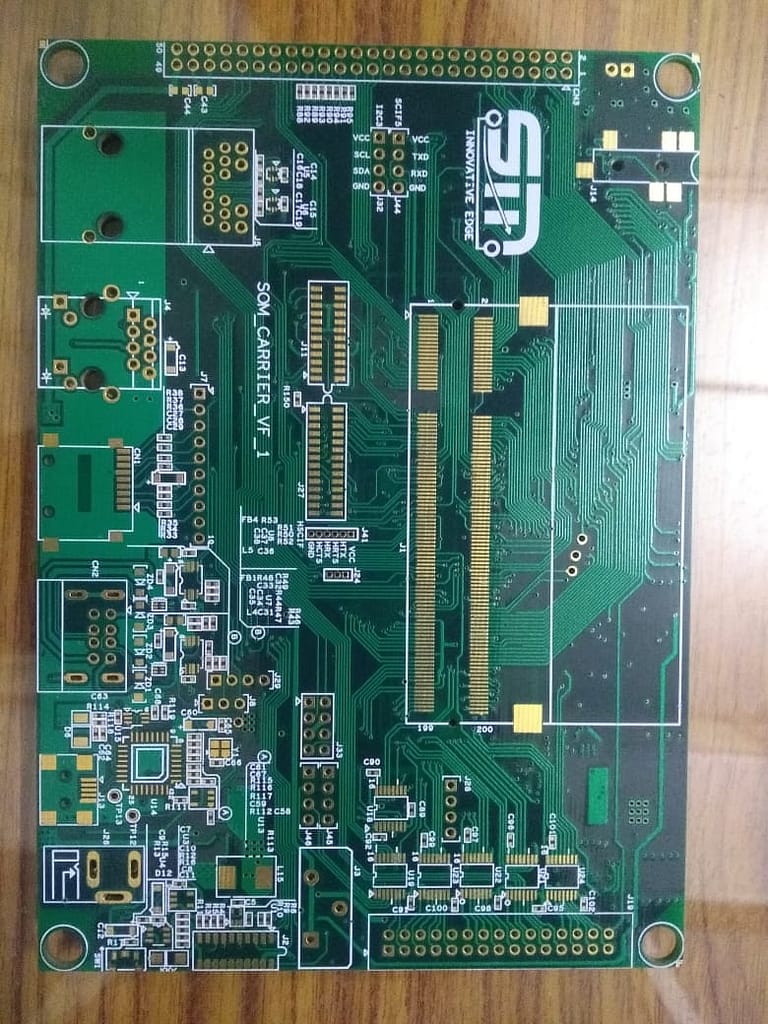 PCB Design Services of all types, including Single layer, Multilayer, Rigid, Flex, and Rigid-Flex, etc.
Highly Complex and Dense PCB layout designs.
We design highly advanced component footprints.
Library creation including QFN, BGA, etc. packages.
We do PCB reverse engineering service as per customer requirements.
Library creation including  QFN, BGA etc packages.
We do PCB reverse engineering service as per customer requirement.
PCB Manufacturing and Assembly
We do PCB Fabrication and PCB Manufacturing. We do PCB Prototyping. We do an In-house assembly.
We do Surface Mount PCB Assemblies, Through-hole PCB assemblies. We do μBGA Mixed Technology and peripheral services like wire harness, conformal, lacker coating and potting, etc. We provide a full DFA check. We do QA of PCB. We provide flying probe testing etc.
We provide engineering assistance. We do component procurement as per customer need.
We believe in a values-based Business. It is a culture of shared core values among all stakeholders. Affordability, reliability, honesty, integrity, and a strong commitment to customer satisfaction are our business values.
A Values-based culture creates moral unity within the organization, and thats the way we follow in our organization.
Let's work together on your next project.
Do you have an exciting new idea that you want to work together? We would love to hear from you! Get in touch with us to start your new project.
We have just received our first batch of boards from PCBandPCB and want to say how pleased I am. The finished product, customer service and technical support delivered by PCBandPCB are all absolutely first class.
The quality, price, and delivery PCBandPCB delivers day in and day out is impeccable.
The process was user friendly and fast. Got the PCB's, looked and worked great. You guys killed it!!. We would totally would recommend you guys. Thanks.